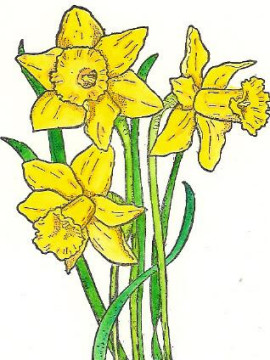 Start with a pretty image, color with your
favorite coloring medium.
This one is watercolored with Peerless watercolors, on hot pressed watercolor paper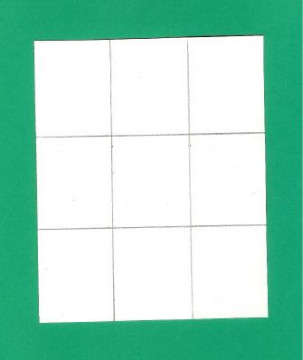 Turn your finished image over and mark a grid on the back for cutting.
Try to keep grid as even as possible so it will look like a real window with panes.
Use a clear quilting ruler to make measuring easy.
This technique makes a wonderful card.
It's easy to do, but looks like it was a lot of work.
Your friends will want to use the card as wall art.
When you cut up the grid, keep the pieces in order, then adhere them to a solid background layer leaving enough space between to look like the separations of a window