Card Set Folder
with
Jambalaya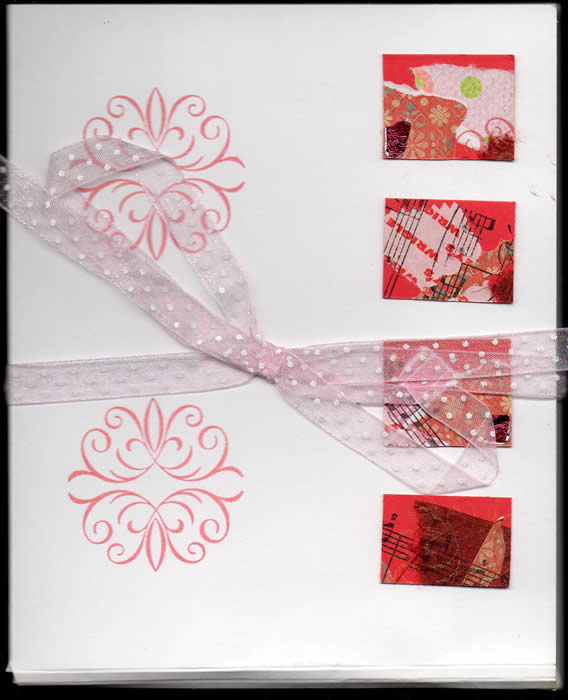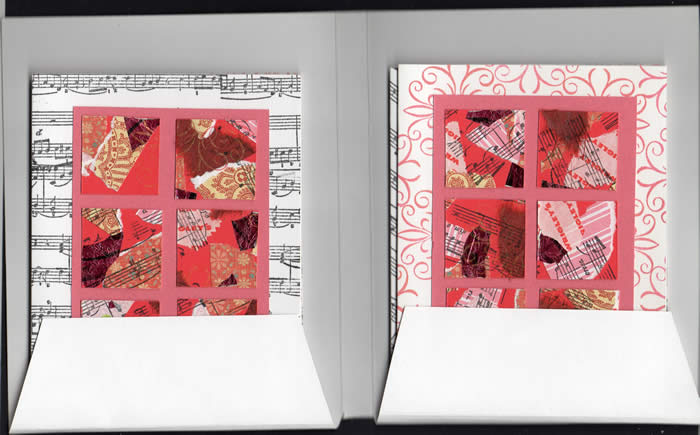 Make a quick folder to hold sets of cards for gifts.
Standard sheet of cardstock, score measurements:
Landscape - Score at 5.25" and 5.75"
Turn to Portrait - Score at 1.5",1 5/8", and 1.75"
Cut a wedge from bottom to middle scores to form flaps
Trim each side on angle.
Attach ribbon on back with tape runner adhesive.
See Card Set Folder Video: