It's been said that stamping
to save money on cards
is a lot like buying a yacht
to save money on fish.
Well, I'm here to tell you, stamping has saved me a fortune on decorating my home.

Blank covers from Do-it-yourself stores
range from 22 cents to
maybe $1.50 for the larger ones.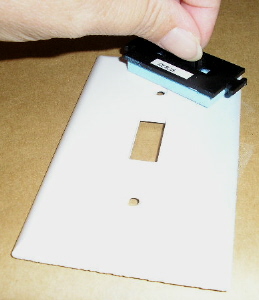 DTP - in this case means
Direct To Plastic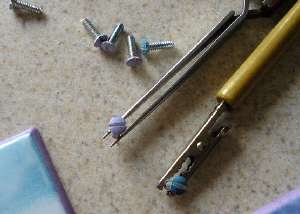 Don't forget to color the screws to match.
Details count.

Lay bare stamp on flat surface, image side up.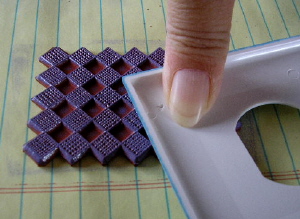 Bring object to stamp for more control